---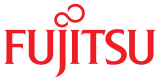 Fujitsu is a Japanese company specializing in semiconductors, air conditioners, computers (supercomputers, personal computers, servers), telecommunications, and services, and is headquartered in Minato, Tokyo.
Fujitsu Computer Systems Corporation manufactures and sells award-winning LifeBook notebooks, Stylistic Tablet PCs, mobile computing accessories, PRIMEPOWER, PRIMEQUEST, PRIMERGY servers, ETERNUS and EMC storage, and IT Infrastructure solutions and services.
There are Lifebook S, U, T, P, E, N, A, V, L, M Series and ESPRIMO MOBILE U Series, V Series in Fujitsu laptop categories.
LifeBook S Series

Thin and Light

Exude style, quality and excellence with the LifeBook S series. Among the thinnest and lightest notebooks in the world, the LifeBook S series is both lightweight and powerful.

Mobile Performance

The LifeBook S Series is a stylish mobile companion that offers affordable high performance with a host of user-friendly features that go beyond good looks.

LifeBook U series

All U Want

Revolutionize the way you work, play and entertain with the LifeBook U Series. Delivering robust computing capabilities anywhere you go, take the leap into ultra mobility with the LifeBook U Series.

LifeBook T Series

Type or Write

Whether you're working while on-the-go or jotting down important meeting highlights, have the flexibility whenever you want it. Usable as a Tablet PC or notebook, the LifeBook T Series offers the ultimate in flexibility and power.

LifeBook P Series

Compact & Mobile

Incomparable combination of style and technology. The LifeBook P series' light and elegant design makes it particularly appealing to those who want to travel with light and stylish notebooks.

LifeBook E Series

Top of the Line Performance

The LifeBook E series offers you the extensive features of a secure notebook with excellent performance. Equipped with crystal clear display screens plus the capability for high graphics performance, this range is truly top-of-the-line.

eg:E8420, E8410

LifeBook N Series

Super Clarity Widescreen

The LifeBook N series offers mobility without sacrificing your need for powerful multimedia solutions. Experience information and entertainment on demand, whenever you desire.

eg:N6460

LifeBook A Series

Full-featured Performer

The LifeBook A Series is a value-priced yet full-featured notebook for the consumer as well as the business user. From powerful processing technology to a comprehensive connectivity suite, it's a truly well equipped system that would not overwork your budget.

eg:A6220, A1110, A6210, A6030, A6120

LifeBook V Series

Value-priced Performer

The LifeBook V series presents a comprehensive range of features to suit the needs of value-conscious notebook users. Explore a realm of new possibilities with your new computing companion today.

eg:V1020

Fujitsu L series

Fashion that Fits You

Whatever your style, the perfect notebook has arrived! The new Fujitsu L1010 comes in a choice of five cool colour combinations and is packed with everything you need.

eg:L1010

Fujitsu M series

Colour Your Personality

Never have to leave your life behind when you are out and about living it. The Fujitsu M1010 is all you need to stay connected to your Internet world.

eg:M1010

Fujitsu ESPRIMO™ MOBILE U Series

Small size, big business

Business people being frequently on the move need the perfect companion on the road! The ESPRIMO™ MOBILE U series is the perfect combination of low weight, long independency from power socket and unlimited connectivity.

eg: U9200,U9100,U9000

Fujitsu ESPRIMO™ MOBILE V Series

Your gateway to professional mobile working

ESPRIMO™ MOBILE V Series is the versatile all-rounder professional notebook for the price-conscious, casual user. These notebooks strike the balance between robust performance and mobility at very attractive price.

eg: V5535