---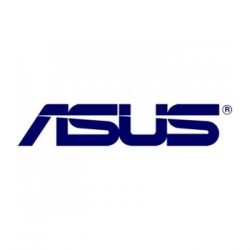 ASUS Utilities
Power4 Gear eXtreme
4 scenario modes
Adjusts LCD brightness
Controls the processor and each system setting to save more power
Extends battery life up to 20-30%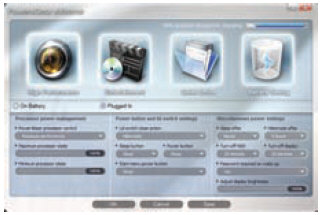 ASUS LifeFrame3 - Easy Image Recording and Capturing
With its ability to record high-quality audio and video, as well as a host of fun editing features, this exclusive webcam imaging program keeps your memories alive for playback anytime. It can also be used for security purposes when set to Monitor mode which triggers image captures upon detecting motion.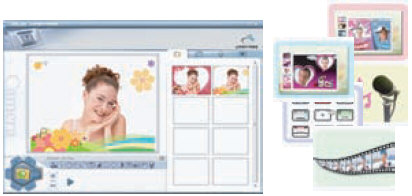 ASUS SmartLogon
This exclusive face capture and recognition software enables users to log into Windows without having to key in any passwords, leading to greater convenience.

ASUS CopyProtect - Data Reproduction Authorization
ASUS CopyProtect prevents the unauthorized reproduction of data in the notebooks. When locked, the content in the notebook will not be replicated by burning a CD/DVD and transferring to a floppy disk, an external storage medium or network drive.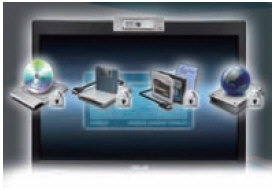 ASUS NB ProbeASUS NB Probe
Summarizes Hardware Sensor and Disk information
Summarizes the status of used space and free space
Displays system information for you to know your system well